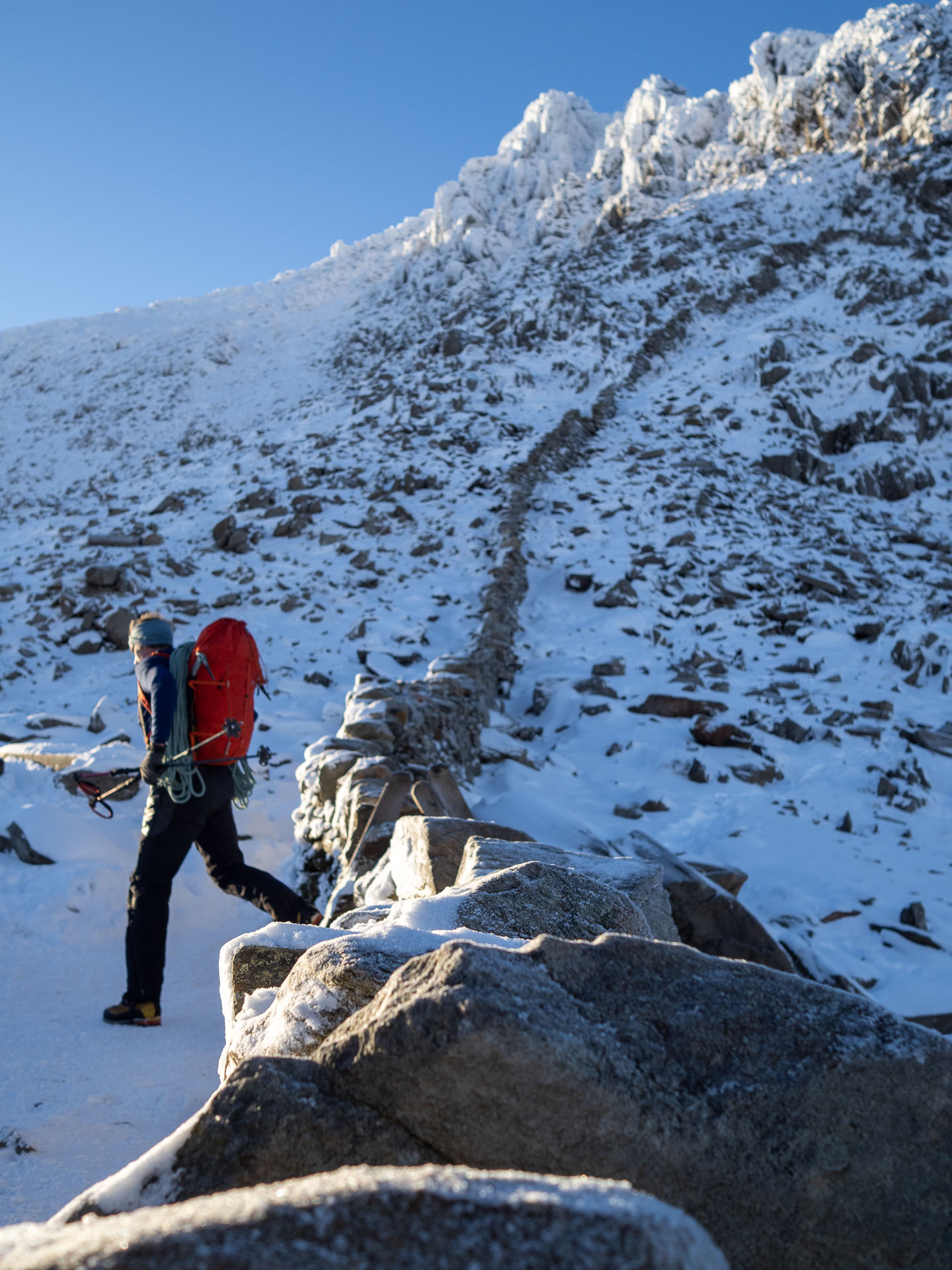 Feeling inspired toward mountains by last weeks mint weather (and inspired toward my laptop by todays storm force wind and rain) I thought I'd put together a list of resources I use to aid my planning and decision making on winter mountains.
If you want to venture away from the popular venues, make the most of brief weather windows and come back in one piece, you've got to be able to pick apart this information, extrapolate it for yourself and start making informed guesses (AKA 'taking a punt'). Do this enough and you'll get tuned up with the mountains, make good decisions on the day and get to put those first tracks in that perfect snow arete or get fresh sticks on some deserted, white cliff.
Taking a punt will also involve getting it wrong (the forecasts are just forecasts) but you'll hopefully have built in a buffer for the inevitable surprises and have the mental acuity to change plans; ably averting the various perils that excite and threaten the winter mountaineer. At the least you'll see some new places, get fit from walking and can reflect on what to do better the next time. By repeating all this, ideally with your regular climbing partner, you'll amass the skills of independent mountaineers who take pride in not requiring the facebook winter conditions page for inspiration, 'cos anyway, you were there yesterday.
I've also included a load of books, a few of which are more or less dedicated to this subject, as well as a few videos. These could all come in handy over the festive season as you hide in a corner from your relatives or accompany you through the next storm. It's not an exhaustive list (I've left out phone apps for now) and I'll likely make a few additions but for now I've maxxed out my eyeballs on the screen and am going to the Indy to continue my war of attrition on The Aggregate. .
Nadolig Llawen/Merry Christmas/Happy Shuffling, Pete.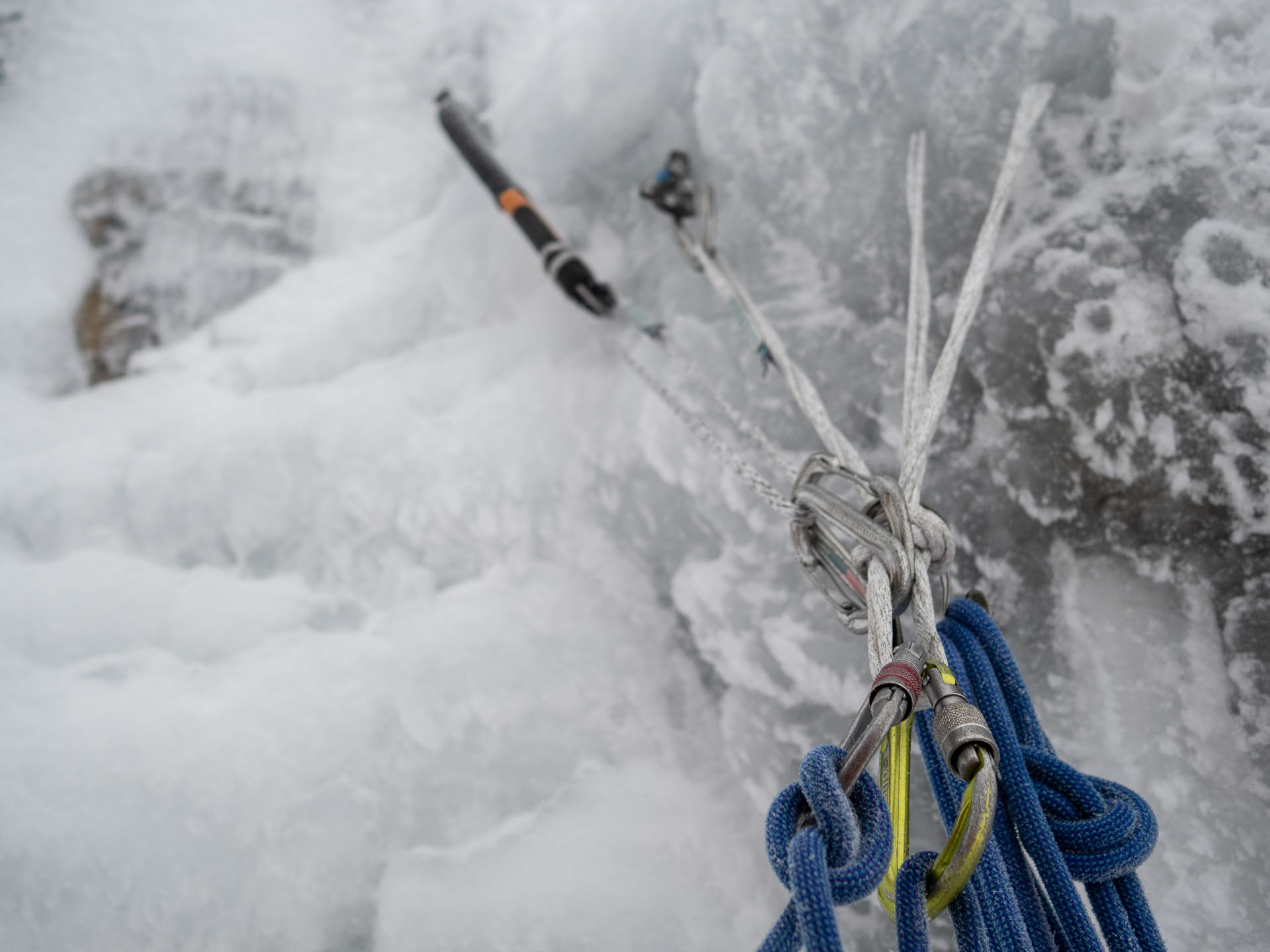 Building in a buffer is a consistent 'thread' in traditional belays
conditions: observations and forecasts
planning, behaviour and decision making: interactive courses and planning tools
books: guides, educational, inspirational
Scotlands Winter Mountains – Martin Moran
'A Chance in a Million?' Scottish Avalanches – Bob Barton and Blyth Wright
The Art of Ice Climbing – Jerome Blanc-Gras and Manu Ibarra
Chasing the Ephemeral – Simon Richardson
Winter Skills: The Official Handbook – Mountain Training
Avalanche Essentials – Bruce Tremper
Winter Climbing in Glen Coe and Ben Nevis – Mike Pescod
Scottish Winter Climbs (Selected, West, East, North) – Scottish Mountaineering Club
The Great Mountain Crags of Scotland – Guy Robertson
Scotland's Winter Mountains with One Axe – Garry Smith
Crazy Sorrow: The Life and Death of Alan Mullin – Grant Farquhar
The Fox of Glencoe – Hamish MacInnes
The Living Mountain – Nan Shepherd
The Munros in Winter – Martin Moran
High Endeavours: The Life and Legend of Robin Smith – Jimmy Cruickshank
One Mans Mountains – Tom Patey
Cairngorm John: A Life in Mountain Rescue – John Allen
blogs: conditions and commentary
NB: Various conditions reports, facebook groups and blogs provide information from recreationalists and professionals. These are worth routinely checking out but do consider the source, intent and quality of information and perhaps have a dish of salt to hand. At the least they can be useful to figure out what everyones going to do the following day..!
videos: entertaining and educational